Our Tamworth Pork Products
May Be Purchased At:
30A FARMER'S MARKET at ROSEMARY BEACH, FLORIDA
Sunday and Thursday • 850-499-4697

SEASIDE FARMER'S MARKET - Saturdays from 9am to 1pm
Located directly behind Raw & Juicy in the Seaside Amphitheatre
2217 E County Hwy 30A, Santa Rosa Beach, FL

EVER'MAN NATURAL FOODS
Open Monday thru Saturday, 7am to 9pm and Sunday, 10am to 7pm
315 West Garden Street, Pensacola, Florida 32502
850-499-4697

BLALOCK SEAFOOD & SPECIALTY MARKET
Orange Beach, AL - 251-974-5811 • Gulf Shores, AL - 251-968-5811 • Destin, FL - 850-460-2933

DESTIN ICE
663 Harbor Blvd, Destin, FL • 850-837-8333

STAFF OF LIFE
119 Partin Drive N., Niceville, FL 32578 • 850-678-8411

All of Our Tamworth Products are carefully raised at Big Creek Farm, Laurel Hill, Florida.
Our pure-bred Heritage Tamworth hogs are raised all naturally. Our hogs are slow grown, allowed free-range (no feed lots) and never given any antibiotics. All the spices that go into our pork products are also all natural with no artificial ingredients and no nitrites or nitrates added. Our country sausage and bacon is smoked with perssimmon wood that we cut down ourselves here on the farm.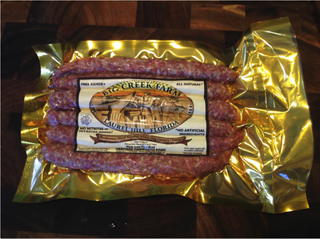 Persimmon Wood Smoked
Whole Hog Sausage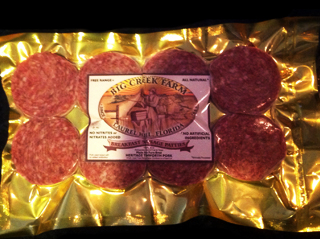 Breakfast Sausage Patties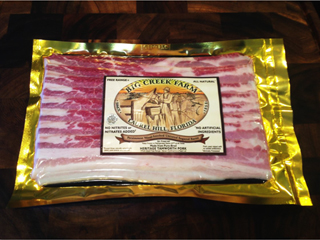 Persimmon Wood-Smoked
Uncured Sugared Bacon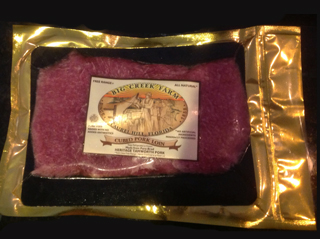 Cured Pork Loin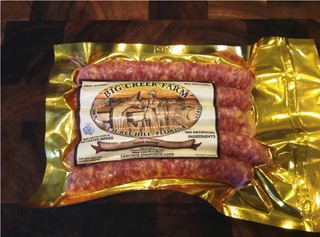 Italian Sausage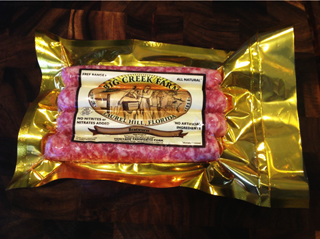 Bratwurst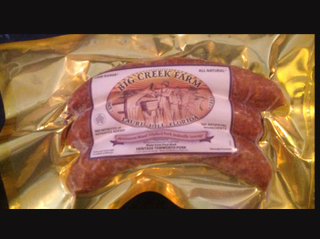 Persimmon Wood Smoked Pork
Andouille Sausage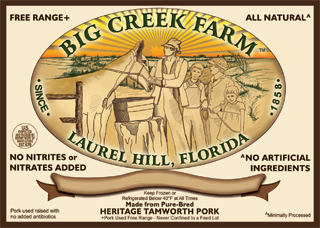 Watch for new products!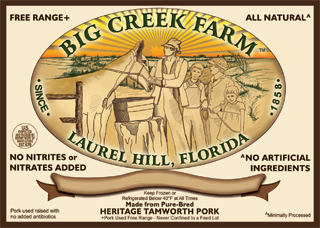 Watch for new products!